Gulf Coast & Florida

FLORIDA'S SOUTH COASTS
Gateway To The Keys

Buy this beautiful print for $25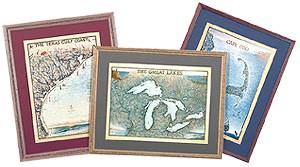 Purchase a matted and framed deluxe print for $99.99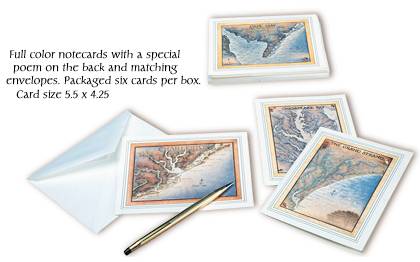 Buy a box of notecards for $5.99
For more information on our products please visit the Framing and Accessories page.

A pallid moon on Biscayne Bay
Cast lover's shadows neath the palms,
Rum runners "sun" with silver rays,
Round Sable's Cape she glistens on.

Manatees and "purple isles,"
Waters green and ocean blue,
Broad white wings in azure skies,
Treasures old and treasures new;

Widow's walks and garden walls,
Clouds that glide where galleons sailed,
Mangrove swamps and spoonbill calls,
Sea dog's ghosts and "wrecker's" tales;

Pigeon plums in peaceful cays,
And breezes full of cricket songs,
Placid coves and everglades,
And gleaming eyes through dark nights long;

The coral king's replendent reign,
The sea fan's sway, the silken swirl,
Here "deep" and Man become the same,
In Neptune's ancient, silent world,

A toast held high to day's demise,
Down Mallory Square the "troops" march on,
Preparing for the night's reprise,
With souls carefree they dance til dawn;

These are all gifts for free she saves,
To plant her seed deep in your heart,
For those who seek and find their way,
The coast here ends;
Their dreams here start!
– Terry Moore ©2015