Other Areas

THE HAWAIIAN ISLANDS

Buy this beautiful print for $25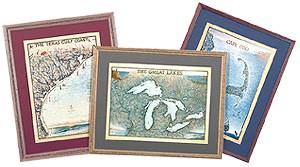 Purchase a matted and framed deluxe print for $99.99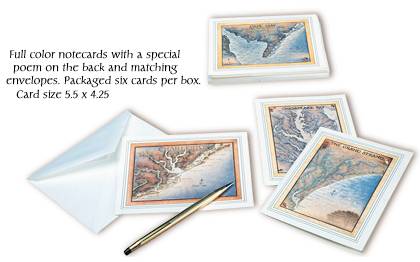 Buy a box of notecards for $5.99
For more information on our products please visit the Framing and Accessories page.

Upwards towards the sky they rose
Like the phoenix of the ancient myth,
From the sea in fiery, lava plumes
These islands of the azure mists
Were born beneath the hula moon.

Old Pele set about her work
Her thunder roared, her red blood flowed,
When her anger cooled deep valleys grew,
Her children basked in her great orange glow
And waited in their solitude.

On the gales of distant storms
Came tattered birds and errant seeds,
With gifts of life for these barren shores
That would turn the lava fields to trees,
And change their face forevermore.

So it was, time gave birth to paradise,
The eons rolled like winter waves
And we came in our canoes and ships,
To stake our claims upon this place
With glorious deeds and sullen lips.

But still every now and then,
Old Pele shows herself again,
With blazing eyes and mighty roar,
She reminds us what we came here for;
"Mauka" (towards the mountains)
"Makai" (towards the sea)
And onward towards eternity,
Her paradise was just on loan
Such beauty was not ours to own.
– Terry Moore ©2015