Buy this beautiful print for $25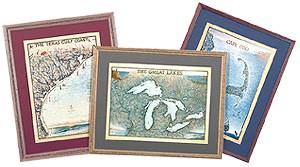 Purchase a matted and framed deluxe print for $99.99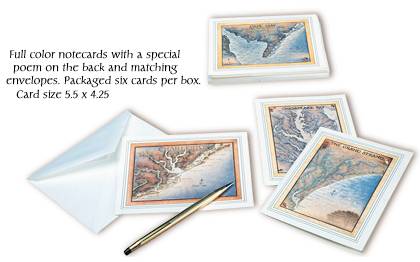 Buy a box of notecards for $5.99
For more information on our products please visit the Framing and Accessories page.

Silvered jewels dance along the waters,
As the moon climbs up across the way,
An evening's gifts for the gulf's fair daughter
As seabirds glide and dolphins play.

Around Egmont Key a sloop steers silent,
Into the mist of time and haze,
With the spirit of a Spanish pirate
And secrets lost beneath the waves.

In days long rich with deeds and glory,
And magic nights of charm and lace,
Are dreams filled deep with dreamer's stories,
Of a very special dreamer's place.

There are still ghosts who sail these waters,
Their whispers on the breezes say,
"The world abounds with gems and treasures,
But none so dear as Tampa Bay."
– Terry Moore ©2015