Gulf Coast & Florida

MOBILE BAY

Buy this beautiful print for $25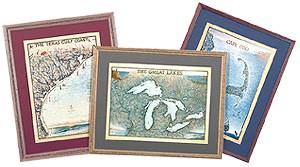 Purchase a matted and framed deluxe print for $99.99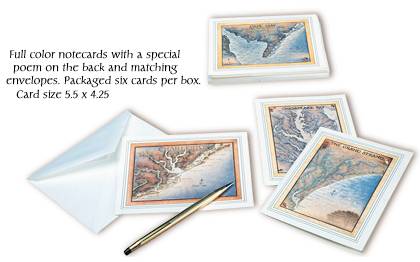 Buy a box of notecards for $5.99
For more information on our products please visit the Framing and Accessories page.

In the mouth of the bay stands a tired old guard
On an island of rock and stone,
Who's watched o'er the waves and counted the days
As he waits out his fate all alone.
But oh, of the tales he keeps in his heart
Of the ships with sails full of breeze,
And songs of the shore from time's open door
That whispers their names through the trees.
From Bayou la Batre to Bienville Square
And "the Folly" of old Joe Cain,
And Farragut's cries and the "Hunley's" replies
To the call of the bay squall's refrain.
This place has a window on the world
And an eye ever watchful with grace,
Her port's open arms welcomes all to her charm
And the spell of azaleas and lace.
Here in the realm of the "silver king"
The mangroves and sawgrass sway slow,
And magnolia blooms sweeten the June
In the shade of stoic old oaks.
This kingdom's robed in glory and pride
A smile here speaks for a heart,
Oh, to smell the rain from a screen porch swing
As a cricket's song plays to the dark!
These shores are rich in bountiful gifts
Not buried in myths of gold
From their joy and laughter, you'll know ever after
Their treasures are found in their souls.
– Terry Moore ©2015