Gulf Coast & Florida

NEW ORLEANS
And The Southern Bayous

Buy this beautiful print for $25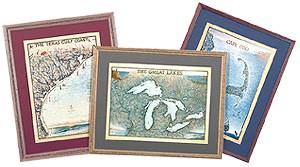 Purchase a matted and framed deluxe print for $99.99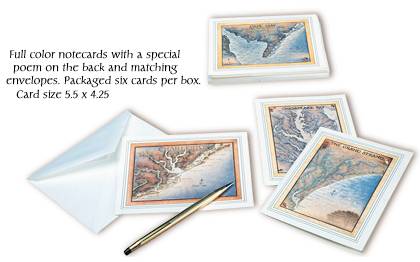 Buy a box of notecards for $5.99
For more information on our products please visit the Framing and Accessories page.

When night's enchanted course is set,
And the stars cross heaven glide,
And the cricket's sing and children dream
On evening's gentle tide;
The crescent queen unveils her charm,
In gleams and gas lamp's glow,
And all too soon she takes you in
And never lets you go.

Down "7th ward" where Bolden's horn blared jazz
From nights long gone,
The moon's eye peeps through wrought iron gates
As moss caped oaks gaze on.
Round Vieux Carre two figures sway
In dance the long night through,
As lovers locked in deep embrace
Greet dawn as lovers do.

From "Congo Square" and "Storyville"
To the Quarter's mystic lore
Come voodoo queens and pirate kings,
In spells cast long before.
Jambalaya steaming in "de pot,"
Etoufee and gumbo stews,
Sweet beignets and pralines glazed,
And songs from bayous blue.

All magic in the river's air,
Lost secrets on the breeze,
A promise once you've ventured there,
You nevermore will leave,
For though the world may take you far,
With fates on distant shores,
These memories linger in our heart
And will forevermore!

– Terry Moore ©2015