Buy this beautiful print for $25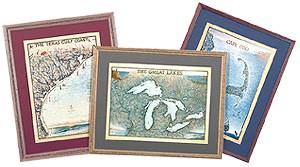 Purchase a matted and framed deluxe print for $99.99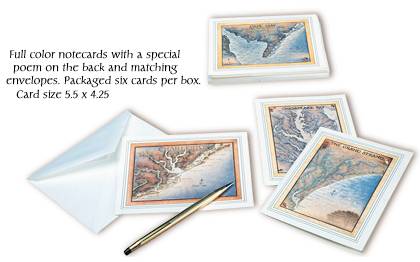 Buy a box of notecards for $5.99
For more information on our products please visit the Framing and Accessories page.

There are avocets and whoopers
And herons "working the flats,"
Red bay leaves and Live oak trees
And racks of cowboy hats,
And a gulf alive with crystal waves
And a sky that's full of dawn,
To welcome in the Texas day
With refrains of patois songs.

There are blue bonnets and gators
And horned lizards in the sun,
And crabs and crawfish to fill our dish
When the toils of day are done.
In the air rides the scent of salt
And the taste of ocean spray,
And tales of the old dance halls
Still carry us away.

There are spoonbills and laughing gulls
And bougainvillea vines,
Oleander blooms to sweeten noon
Like a sip of Texas wine,
With "Eiffel towers" along the bay
And daytrippers on "The Strand,"
Faded pictures of the old midways
And castles made of sand.

There are rice fields and marshes
And rambling prairies of mesquite,
And rolling dunes with hidden ruins
And lost treasures of Lafitte.
There are dreams still for the taking
To be chased by Texas hearts,
And Oh, how Texas has a way of making –
Damn sure, we finish what we start!
– Terry Moore ©2015