West Coast

LOS ANGELES
&
SANTA CATALINA

Buy this beautiful print for $25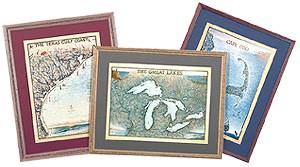 Purchase a matted and framed deluxe print for $99.99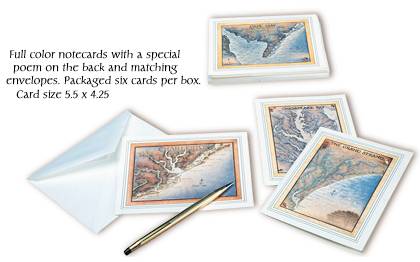 Buy a box of notecards for $5.99
For more information on our products please visit the Framing and Accessories page.

Sun and sky, sea and spray,
Breezes from the ocean blue,
A gull's cry, a seal's play,
The ancient song of life renewed;
Cottonwood canyons with four-o'clock blooms
Restless shores with palms crowned green,
The bounteous Bay of the Seven Moons
All flood our hearts and fill our dreams.

Moon and stars, wind and waves,
Cool nights of long forgiving mists,
To put an end to the city's fiery day
Like a wayward lover's parting kiss;
Carousel lights and strolls down the piers
The wind's chatter in the sunflower trees,
The tides come in and mark the years
Like passing ghosts in the Jimson weeds.

Dawn and dark, storms and peace
The rhythms of the briny swells,
Homeward bound upon the beach
In final breath with scattered shells,
Leave us standing here in silent awe
Still neophytes in the great unknown
Ever absorbed, in the mystery of it all,
Sun and moon and wind and foam.
– Terry Moore ©2015