West Coast

SANTA BARBARA
And The Northern Channel Islands

Buy this beautiful print for $25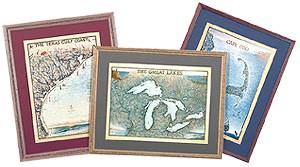 Purchase a matted and framed deluxe print for $99.99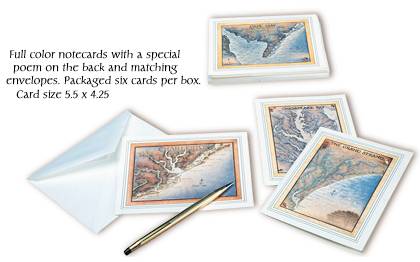 Buy a box of notecards for $5.99
For more information on our products please visit the Framing and Accessories page.

Today, the Tomols sail no more
And caravels seem some "ancient thing"
Just words that play 'round memory's door
Some haunting lines from a hoary dream.
Yet still, the distant blue isles stand
Across that untamed channel's reach,
Long anchored by some greater hand
With arcane mists and barren beach.
Orange poppies on the hills bloom there
Where the seals "haul out" and the foxes play,
Among coreopsis and the prickly pears
And the starry eyes of the Milky Way.
Oh, what stories in midden's sleep
Of Chumash, Cabrillo, and Frenchy's lore,
What treasures do the eons keep
Forever locked behind time's door?
What is the voice that calls us there
Pulls ever our landlocked hearts to sea,
Is it the same one all sailors hear
That whispers from eternity?
Let the westerlies howl on down "the slot"
Respect them, yes, but fear them not!
For we answer to an older song
That still sings in our veins from an older dawn.
– Terry Moore ©2015